"The Success is not Successful, until it is Shared"; is the thesis, I follow firmly.
I have been into different fields; thus have gained a vast experience and scrupulous knowledge of these fields. I am working not only as an IT developer, but as an Entrepreneur too.
My objective of starting this Blog Page, is to Share the gained knowledge among like-minded people. Let the community also gain from my experience.
I wish that all my know-how could be the ready-made ladder towards the Success for others, as well.
-Himanshu Aum
A brief about Himanshu Aum
It is a story of a person who traveled a long journey in a short span of Time. Here is a brief about Himanshu Aum.
Himanshu Aum is an Organismic Entrepreneur and Director of AumsWow Wellness Private Limited. He has been working in different fields since his early years i.e. at the age of 8.
Naturopathy
He started learning about Naturopathy from his Parents. There he gained vital experience about the Health and its relativity with the Nature, especially about the healing.
Medicinal Farming
He, jointly with his father, Dr. Aum, executed a project of Medicinal Farming in 100+ Acres of Land in Madhya Pradesh. During this period, he also pursued a Course in the field of Farming from CIMAP (Central Institute of Medicinal & Aromatic Plants).
Construction & Real Estate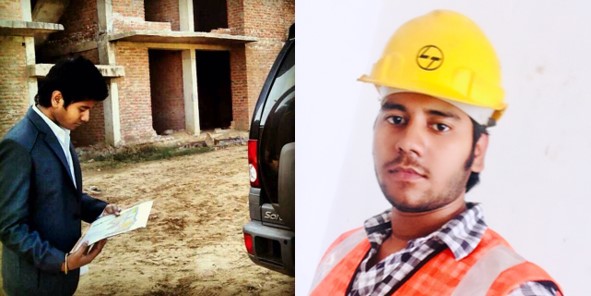 Later, he independently looked after the business of Construction in collaboration with the eminent names of the industry like L&T Constructions, DLF, Ireo etc.
He also performed well in the sales & marketing of the Real Estate. Then, at the mere age of 18, he achieved the status of "Chief Advisor" at 99acres.com – India's No. 1 Property Portal.
Financial Consultancy
While dealing with the big builders, he attained the different level of execution and managed to arrange funding for the Builders from Renowned Banks & Government Financial Institutions.
GIS Consultancy
In the year 2015, he established his own Information Technology (IT) Company dealing in Digitization, Geographical Information System (GIS), LiDAR and Software Development. Soon, the company was listed in the "Top 25 Most Promising GIS Consultants" by Consultants Review Magazine.
Giving Back to Society
He goes by the principle of "Giving Back to the Society". So, through his company's endeavor Deeksha, he supported "Skill India" – an initiative by Government of India.
Web & Mobile Apps
He strongly believes that the technology is of the best use only when it is useful for everyone, in every walk of life for the easiness and betterment. So, now he is exclusively devoted towards the development of Web / Mobile Apps in the field of Health, Social-Behavioral, Business Management, Enterprise Solutions etc.
This was a brief about Himanshu Aum. To know more about him, click here.
---
Do you have any question or any suggestion? Or we can just have a fruitful talk. Do not hesitate, Contact me here. I read all your messages and try to reply as soon as possible 🥳