You have learned about me and my journey about how I became an IT Entrepreneur. If you haven't learned yet, read here. Here it is about the Endeavours of Himanshu Aum.
Hey guys!
I am an Unschooled Guy who is now a Self-Taught IT Entrepreneur. Presently, working on the Progressive Web Applications (PWA) – The Future of Mobile Apps.
I, along with my team, have developed multiple Software-as-a-Service (Saas) Applications (we call them Web / Mobile Applications) in different domains under the flagship of our company, AumsWow Wellness Pvt. Ltd.
To name a few of our Endeavours…
Social-Behavioural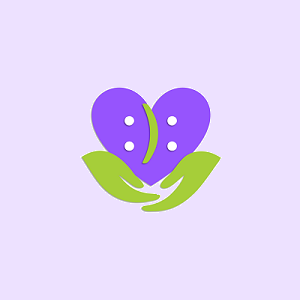 Someone does good to us and someone does bad; sometimes we have good memories and some bad obviously. But call it the limit of human brain or our tendency to forget things easily, we can't keep a track record of these incidences in our life.
In this hustle, we lose the people who did good to us and on the contrary, may keep the ones who did wrong to us. And it is all because we don't have anyone to remember this for us.
What we need is a tool, that can help us to do it for us, right? Exactly, now AumMERA does that for you.
With AumMERA, you choose Emotions what you are feeling out of 48 Emotions, enter the name of the Person, Place, Date, Description and then Record a Selfideo stating about the complete incidence.
This is how you can do it with just a few clicks. To know more Visit Website.
---
Health – Preventive
Someone SUDDENLY had a Heart-attack. Heard it ever? Yes, you must have seen it around you or in your family or may be in some known circle.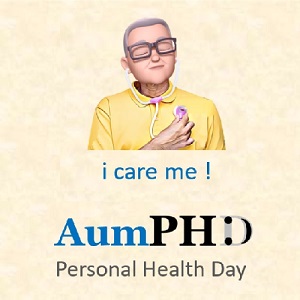 But do you know, Heart-attack or any such ailment is not a SUDDEN GUEST. These all are slow-growers in the body. They don't just erupt in a blink. It takes them months or even years to be a Sudden-Guests.
During this period, our body gives alarming symptoms, but we usually ignore it and boom, we are doomed!
But wait, what if we could listen to our body and stop these creeps from being our Sudden-Guests? Yes, it can be done easily. AumPHD does it for you.
You just have to devote 30 minutes every month on your Smartphone, answer a few questions related to your body and AumPHD will:
assess your symptoms & vitals
check for the possible nutrients deficiency in your body
and evaluate the potential diseases to help you prevent the habitation of such Sudden-Guests.
To read in detail, Visit Website.
---
Health – Education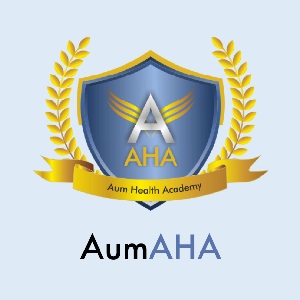 "A life that gives life, is a life indeed" – Dr. Aum.
It is the soul behind Aum Health Academy Pvt. Ltd. (AHA). AHA was started 2 decades back by Dr. Aum.
As the slogan suggests, here at AHA, we are adding values to lives. Merely living a life is what everyone does, but making it worthwhile is fortune for some.
"The goal of education is not just to earn a livelihood, but much beyond; explore it" – Dr. Aum.
From the ones, who wish to live a healthy life without depending upon someone else; to the ones, who are willing to serve the society by becoming a Nature-Healer; AHA has Online Courses for all.
AumAHA is a Web / Mobile App through which the AHA provides online courses to the Students and Health-Seekers.
Learn more about AHA, Visit Website.
---
Health – Online Treatment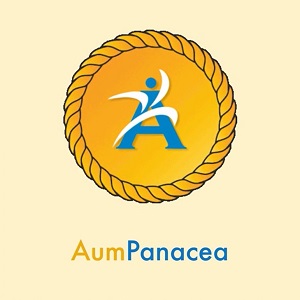 "We Care so Nature Cures" is the soul & slogan of AumHEALS.
Nature is the biggest healer and at AumHEALS, we help the Nature to cure the diseases.
If you are ill from an acute disease or suffering from any chronic ailment, the Natural Healing Force in your body often called Immunity or Vitality can cure it itself.
"The natural healing force within each of us is the greatest force in getting well" – Hippocrates, Father of Medicines
We just help in strengthening that Force with the traditional Vitality & Healing practices along with the latest technological advancements.
AumPanacea is the Web / Mobile App that helps in communicating between the Healers and Health-Seekers (Patients), to analyse Symptoms, Treatment and their Feedback etc.
To know more about AumHEALS, Visit Website.
---
E-Commerce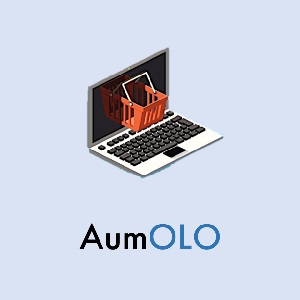 With the increase in internetification of everything, we order everything from a nail to rail online.
In recent days, few online giants have started to deliver grocery items. It's good, isn't it? But this is affecting the local grocery retailers adversely.
Customers can order from the comfort of their home using from their smartphone. It becomes quite difficult for the local retailers to beat the competition and provide the same convenience.
AumOLO empowers the Retailers to have their own Web / Mobile App and win-over the competition. The customers can directly place order from the Retailer's App with the same comfort.
There is a lot more to AumOLO than just the Online Orders, Visit Website to read more.
So, here was a sneak-peek into few of the endeavours I, Himanshu Aum, work upon.
Alongside these, I write & share my thoughts start from light-heart mood to philosophical depths, Read here.
---
Do you have any question or any suggestion? Or we can just have a fruitful talk. Do not hesitate, Contact me here. I read all your messages and try to reply as soon as possible 🥳